In Amrita school of business, we have a grannie working and her name is Nachima.  She is 84 years old.  Everyday she never misses to please us with her innocent smile on her face.  She lives near Ettimadai, in a place called KG Chavadi, Coimbatore.  Nachima has been working here from the year 2007 for almost 16 years before she used to work in construction sites for daily wages.  Her life is full of misery, no husband, son who passed away after his marriage, her daughter left, abandoning her and now she lives alone. Even after all these, she never shows a single sign of grief.  She said " You people are here for me even if I have no one to look after me and that is why I'm toiling here for years". Those words made me feel delighted from the bottom of my heart.  When I asked about her interest and hobbies she gave a sarcastic comment saying, I like to act in cinemas, although it was a joke it didn't feel the same.  She finds happiness in us; kudos guys we made her really lively here.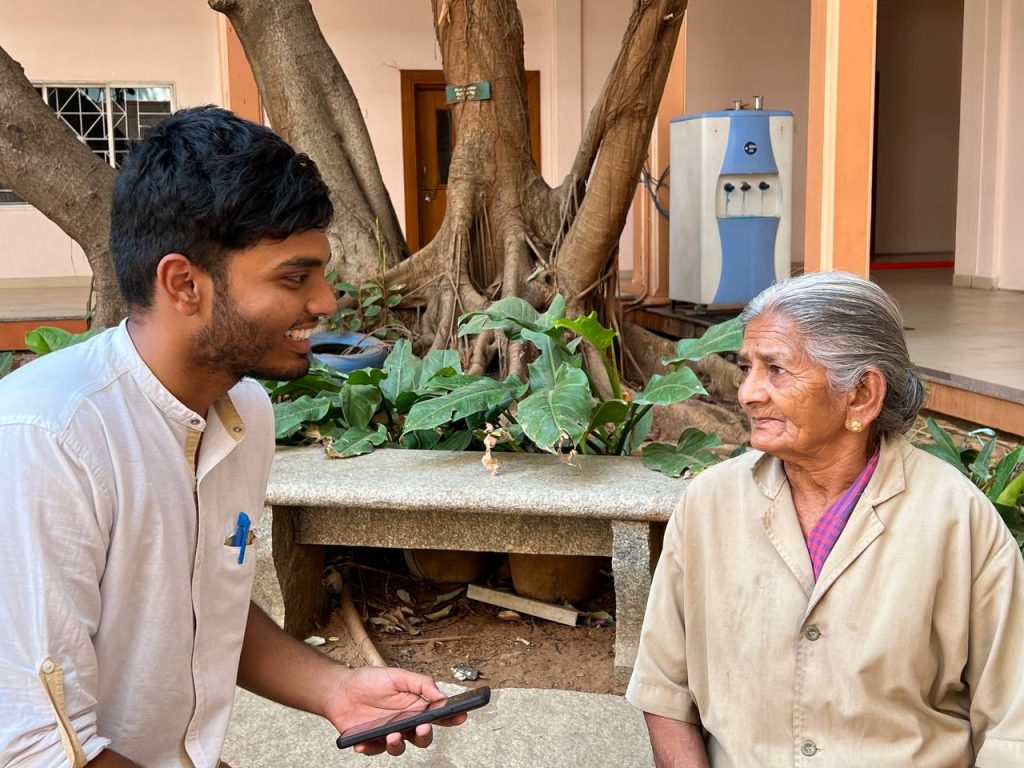 Further I questioned about "What is Amrita Vishwa Vidyapeetham to you?"

She replied "This place gives me what I need.  Everyone from my supervisor to the Vice Chancellor treats me in a very good manner.  I feel my best whenever I step inside the campus.  I'm being myself here with no worries".  

I asked about how you perceive the generation change in these many years and she came up with one good response which was "Time doesn't change what actually changes is people; So we should be humble enough to accept anyone as they are and act accordingly".  Kindness and love is all that she expects because slowly humanity is facing drought without irrigating it with kindness and love, the factors that describe the character of an individual which showcase who he/she really is.

So at the end I really felt that was a wholesome talk which left a trace in me.  She spoke about her life. What I learnt is- Live with what you are blessed with.  Thank you Nachima! You will live rent free in every ASBians heart.